HELIOS makes remote collaboration efficient and convenient when using cloud servers. The HELIOS solution can be installed on a public cloud server, or on your own company file server, to create a "private cloud". Either way, HELIOS provides a turnkey collaboration platform with these business productivity features:
Modern Drag & Drop file transfer workflow with syncing
Syncing files & folders to mobile users
Multi-user document reviewing with annotations
Web browser based remote proofing
Remote volumes over the Internet for Mac & Windows clients
Effective teamwork requires convenient collaboration tools to utilize shared resources. HELIOS makes it easy to do so using a cloud server. The entire HELIOS solution can be installed on a cloud server, to provide file access to remote users, anytime, anywhere, with Internet-based volume access via AFP for Macs, and via SMB for Windows clients. In addition, file access via web browser on any platform means remote Mac, Windows, UNIX, and mobile device users can all participate and contribute to a workflow.
Virtual server VM – a ready to go solution with the HELIOS Virtual Server Appliance makes deployment on hosted sites a simple process, with cross-platform file sharing built-in for Mac, Windows, web, and mobile device users.
Web portal via HELIOS WebShare provides remote file browsing and management. Authorized Mac and Windows users can drag and drop files and folders between a WebShare window, and a WebShare Manager project folder on their local workstation. Flexible two-way file syncing ensures that all users are working with the latest file versions.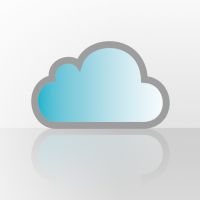 Mobile users can use the iPad Document Hub app, which is optimized to browse WebShare server files, and transfer and sync them to their iOS device. This makes reading, reviewing, revising, and presenting documents a straightforward reality for mobile users.
Document collaboration solutions include a multi-user annotation system, allowing threaded comments for images, PDFs, and Office documents on the WebShare server, with multiple users. Select a point or area, add a new comment or reply, mark the status – it's that easy. Reviews and revisions, between local users or those around the globe, are easier than ever.
HELIOS remote soft proofing – Fogra certified – presents proofs with accurately rendered content and color (composite, separated, and spot) within a web browser, for local and remote users. The versatile and easy to use HELIOS proofing solution offers a certified soft proof and annotation workflow for documents and images.
The HELIOS solution makes local and remote collaboration easier and more productive. With intuitive, easy to use file access, syncing, reviews and annotations, and soft proofing, users can get right to business.