General performance and compatibility enhancements
Support for the Linux systemd subsystem (startup and process management)
The Linux command service HELIOS status lists all involved processes
Support for Debian 10 running HELIOS G8 products
Support for SUSE Linux Enterprise Server 15 running HELIOS G8 products
Support for Windows Server 2019 running HELIOS G8 products
Support for macOS 10.15 ("Catalina") running HELIOS G8 products
Support for macOS 11.0 ("Big Sur") running HELIOS G8 products
Support for the upcoming ARM64 Macs running HELIOS G8 products
Java runtime included in HELIOS Base installation (OpenJDK). This means:

Spotlight indexing of Office and PDF documents will work without additional Java Installation
WebShare Web Server will work without additional Java installation
It is possible to redirect HELIOS services to a customer installed Java version, however there is no need for this

AIX support has been discontinued (check out G8 supported server platforms)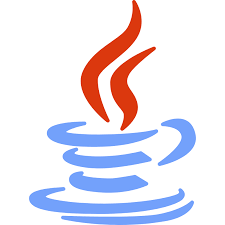 HELIOS Admin and other client tools can be used with the HELIOS supplied Java
No license fees per HELIOS client or CPU
The HELIOS included Java is installed into a private location and supported by HELIOS
HELIOS G8 Q & A
Is there any migration available from VSA 2 to VSA 3?
No. VSA 3 is completely different, therefore a new VSA 3 VM must be installed and configuration must be applied manually. Existing data volumes ("ext4") can be imported.
Can VSA 3 convert "ext4" volumes to "Btrfs" while preserving the data?
No. "Btrfs" can be created and existing data must be copied to the new "Btrfs" volume. Copying can be done using e.g. "dt sync" or similar tools, or just by backing up "ext4" data and restoring them to "Btrfs" volumes.
Are the HELIOS G8 features compatible with UB64 versions?
Yes. All services and tools are completely compatible, the upgrade is easy; just do an overinstallation and it will continue to work.
Are the HELIOS G8 data file formats compatible with previous versions?
Yes. All file formats are compatible with existing files from previous versions.
What is the status of the SMB 2/3 protocol?
The newer protocol is still under development. We have decided to release HELIOS G8 independently of the SMB 2/3 availability.
Will the new color management produce different outputs?
Yes. The color matching is more precise and therefore the colors may be slightly more accurate. The G8 color management received extensive testing which revealed a quality that is perfect.
Note: For proofing, the paperwhite simulation is slightly different, we are happy with this and continue testing it.
Is a desktop or index server rebuild required when upgrading to HELIOS G8?
No. The desktop and index file formats are fully compatible.
What are the supported client and server platforms for HELIOS G8?
Can I upgrade my EtherShare UB64 license to G8 without switching to Universal File Server?
Yes. Existing separate EtherShare, PCShare, WebShare licenses under Software Upgrade Service can continue with G8, without being migrated to Universal File Server. However, new product purchases and upgrades are available for Universal File Server only.
Can I use my UB64 software keys for testing G8
No. G8 is a new generation and requires new keys. For testing, HELIOS demo keys must be used.