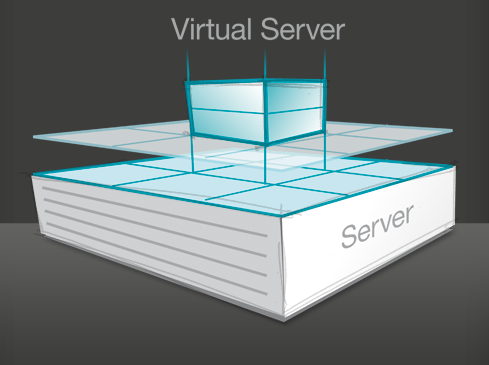 Virtual Server Appliance
VM File Server Solution for Mac, Windows and Web Clients
Turnkey Server Solution Innovative file server appliance for deployment in virtual machine (VM) environments. Ready to serve Mac, Windows and Web clients using the HELIOS file server solutions. Reduce IT costs and improve flexibility for every business.
Optimized System Unlike proprietary appliances, this server is open, running a standard Linux OS optimized for the HELIOS file server solutions, to be deployed on x86_64 servers under all major virtualization solutions. The runtime is tuned for the highest security, robustness and superior performance, with minimum CPU, memory and disk resource requirements.
Remote administration from Mac and Windows via HELOS Admin, allows easy to use administration by users.
Logical Volume Manager (LVM)
LVM manages volumes for operating system and data. It offers disk and partition management including snapshots for backups. HELIOS setup tools allow data volume setup, volume resizing, disk migration without any service downtime.
Spotlight Searches Find files, content and metadata within seconds from any Mac, Windows and remote web browser based client. The Index Server indexes files and folders, images, Office documents, media files, and IPTC and XMP metadata.
Mac File Server Supports AFP 3.3, Bonjour TCP printing, Time Machine backups, and Spotlight searches.
Windows File Server Offers SMB/CIFS compatible file and print services and supports Spotlight searches from Windows.
Web File Server Presents server files in gallery and list views, with zoomable previews of images and PDFs, and optionally Office documents. Download and upload files/folders and perform Spotlight searches.
Authentication Server integrates into LDAP, AD/PDC and NIS environments.
---
Product Highlights
Server Installation
No installation required, ready to deploy Virtual Server Appliance VM image. For supported free and commercial virtualization solutions, see http://www.helios.de/web/EN/news/server_virtualization.html.
Client Installation
No client installation necessary, Windows and Mac clients use native file server protocols.
Server Protocols
NFS Server for UNIX clients

AFP 3.3 for Mac clients

SMB/CIFS for Windows clients

HTTP for WebShare clients

mDNS server ("Bonjour")

DHCP main and backup server

Remote LPR

SSH server

HELIOS Admin server

HELIOS TCP printer for Macs
Authentication Server
Central server supports authentication of local host users, LDAP, NIS, and Windows AD/PDC users
Logical Volume Manager
Up to 8 Million TB per disk pool
Up to 16 TB per file system
Ext4 file system
Volume pool with multiple disks
Grow file systems on-the-fly
File systems snapshots
Add/Remove disks from pool without service downtime
Remote GUI Administration
Remote server administration from Mac, Windows, and UNIX via HELIOS Admin over TCP/IP and HTTP
Manages local users, volumes, printers, and server settings, TCP/IP access lists, logs, etc.
Web based administration for WebShare
HELIOS Configuration Assistant
Terminal based via console or SSH, allows initial password and network configuration setup. Manages system and data storage pools. Install HELIOS updates, and start/stop services.
Security via Dedicated Linux OS
Only necessary network protocols are installed in the HELIOS Virtual Server Appliance. Additional Linux services or third-party solutions are not supported on this appliance and must be installed in a separate VM. HELIOS will support the complete server appliance including maintenance and security updates.
HELIOS Base Benefits
The HELIOS Virtual Server Appliance uses HELIOS Base, which provides these core HELIOS technologies: server fail safety, Unicode support, networking, and more.
HELIOS File Server Benefits
The file server foundation utilizes HELIOS EtherShare, HELIOS PCShare, and HELIOS WebShare. Learn about them at:
www.helios.de/products
.
Flexible Licensing Scheme
The HELIOS file server solution is tied to one virtual server appliance VM and a certain number of licensed users. The pre-installed HELIOS file server products each require a server base license, with optional expansions in increments of 10, 100 or unlimited users. The HELIOS price list describes the products included and license options for the HELIOS File Server Bundle, HELIOS Server Solutions Suite, and add-on products. Optional maintenance agreements: Software Upgrade Service, cold spare licenses. The Linux OS within the HELIOS Virtual Server Appliance does not require any license fee.