HELIOS Software GmbH, a leading developer of network and prepress server solutions, announced the release of HELIOS LanTest UB for Mac OS X Intel.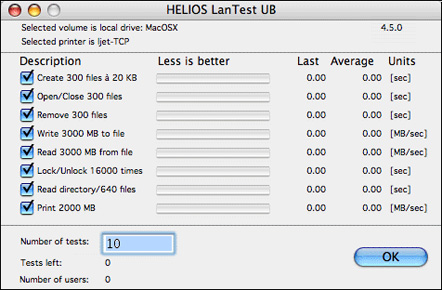 HELIOS LanTest UB
is a professional tool for network administrators, other software vendors, and 3rd party developers to test and measure performance of AppleShare services. It offers detailed Mac network evaluations for file and record locking as well as for many typical file system operations. LanTest results can be used for finding bottlenecks, for troubleshooting, or just for maintenance purposes.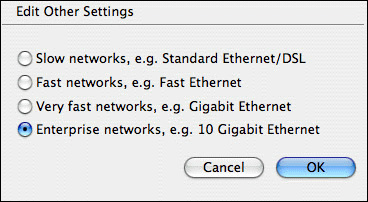 With LanTest UB the read and write performance via faster networks like Fast Ethernet or FDDI, or 10 Gigabit Ethernet can be tested with 30 MB or 3 MB files. This setting is recommended to test EtherShare if using TCP/IP transport instead of AppleTalk. With very fast networks like the new 10 Gigabit Ethernet performance testing can now be performed with 3 GB files. Any AppleTalk PAP compliant PostScript device of type LaserWriter can be tested.
Download
HELIOS LanTest can be downloaded via HELIOS WebShare at:
| | |
| --- | --- |
| Server: | |
| User name: | tools |
| Password: | tools |


Login, navigate to the "HELIOS Tools" sharepoint, select the items to download, and then Download from the "Transfer" menu.
Please note that HELIOS LanTest is available for both Mac OS X (PPC and Intel) and Mac OS 9. The binaries are NOT compatible!
| | |
| --- | --- |
| OS | Version |
| Mac OS 9 | LanTest 4.0 |
| Mac OS X Intel (10.4 or newer) | LanTest UB |
| Mac OS X PPC (10.3.9 or newer) | LanTest UB |


See also HELIOS LanTest OS X
See also HELIOS File System Test
See also HELIOS Xtar
HELIOS LanTest is copyright by HELIOS Software GmbH, Garbsen, Germany.