PrintPreview UB+ now offers enhanced compatibility with PostScript and PDF print jobs, supports transparencies, and is compatible with the latest RIPs.
Transparency preview support
Since only PDF documents support transparency, the document must be exported as PDF and printed via HELIOS PDF HandShake UB+.
Transparencies and drop shadows are correctly rendered in both in-RIP separations and composite
Special view shows affected areas
Can detect jobs that need flattening, e.g. in case RIP does not support transparencies
New transparency options in HELIOS Admin
HELIOS Admin now features the "PDF Transparency" option, which is used to indicate if the RIP supports transparency. If yes, transparencies are rendered. Otherwise, if transparencies are in the job, the job errors out, and can be sent to flattening (e.g. via HELIOS
Tool Server UB+
).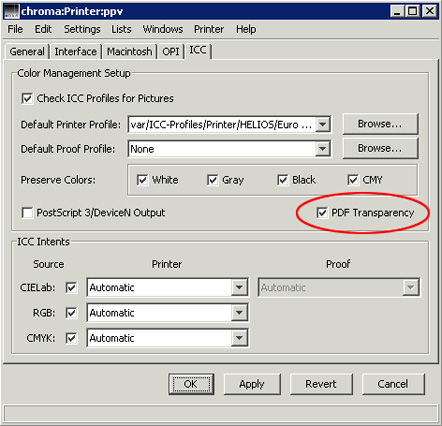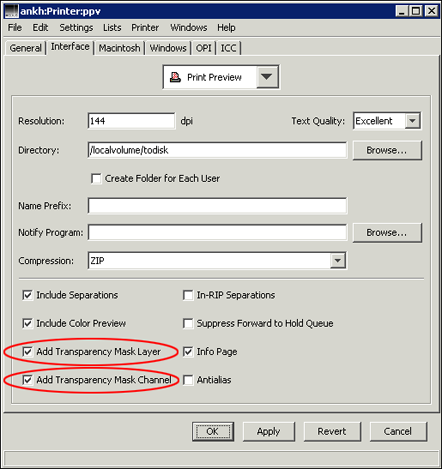 The "Add Transparency Mask Layer" option indicates transparencies in a document by a magenta layer (default color; can be changed via preference) …