HELIOS Newsletter 06/2020
1. World of HELIOS: Stunning news about the Apple M1

2. Apple "Big Sur" workstations run perfectly with HELIOS G8

3. HELIOS G8 without Java license fees to Oracle
Dear HELIOS client,

Welcome to the latest information from the world of HELIOS. Keep your networking lead and stay one step ahead. Turn your colleagues on to this newsletter as well, subscription details are below.
Your HELIOS team
Helmut Tschemernjak, CEO & President
1. World of HELIOS: Stunning news about the Apple M1

There is really good news: at Apple the transition to ARM processors is already starting at record speed. Despite using, in the 2020 Apple event video, a fake laboratory and non-reproducible M1 benchmarks, it must be clearly stated: Apple's M1 processor is a giant leap forwards, which makes Intel look small. With our Apple development system, which we received in advance, we could already see that Apple is getting close to Intel; with the M1 Apple is definitely passing Intel.
Even though the speed of the M1 chip is not several times faster than Intel's, the increase in speed is huge and will make Macs more attractive.
PS: Our HELIOS G8 already includes native support for the new M1 Macs.

Enjoy the news.
Helmut Tschemernjak
HELIOS Software GmbH
2. Apple "Big Sur" workstations run perfectly with HELIOS G8
We completed extensive testing with the final release of Apple's new "Big Sur" operating system, and can assure the compatibility of HELIOS G8 for Mac workstations with "Big Sur".
We tested server access using AFP volumes, Spotlight search, the HELIOS "Bonjour" printer driver, and the utilization of HELIOS Admin and HELIOS utilities. Everything is running fine; we will keep our users up to date.
Full compatibility and smooth operation with "Big Sur" requires a HELIOS G8 installation.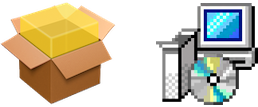 3. HELIOS G8 without Java license fees to Oracle
As you may already know, Oracle has changed the license terms for its Java, now charging enormous license fees for the server and the workstation use.
The HELIOS G8 release overcomes this without any license fees to Oracle.
A Java runtime is already integrated for HELIOS G8 server applications. For Mac and Windows workstations, a HELIOS Java runtime installer is available in the "HELIOS Applications" volume, which installs a Java for HELIOS client applications.
Support and updates for the Java runtime are provided by HELIOS.
Contact us with any

questions

or

feedback

, to arrange a personal consultation or to find a

sales partner

in your region: www.helios.de/contact.html

Mailing List Preferences
To subscribe or unsubscribe from this list, notify support (at) helios.de

Smart Ideas for Better Networking.